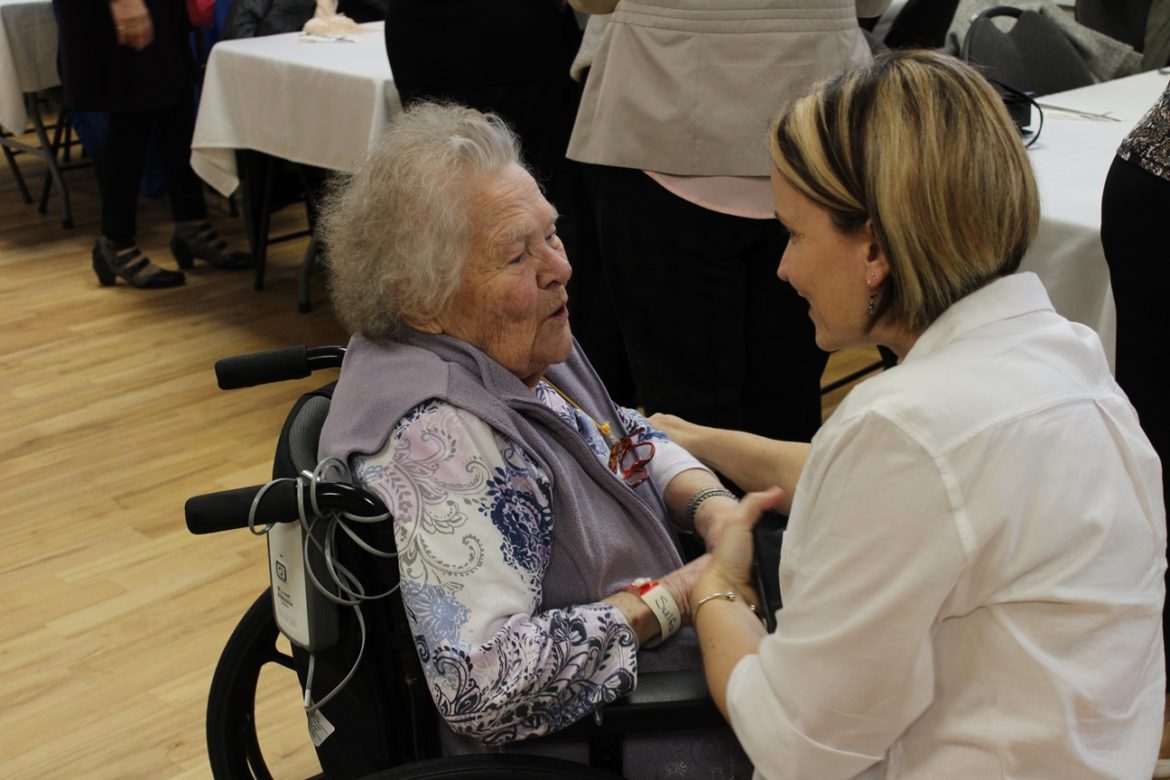 On Saturday from noon to 4pm, the Vancouver Slovak Mission Society (VSMS) hosted along with Sv. Cyril and Metod Parish a luncheon for senior Slovaks and older parishioners.
People were welcomed at the door as they arrived. They were able to mingle with others while looking at old photos.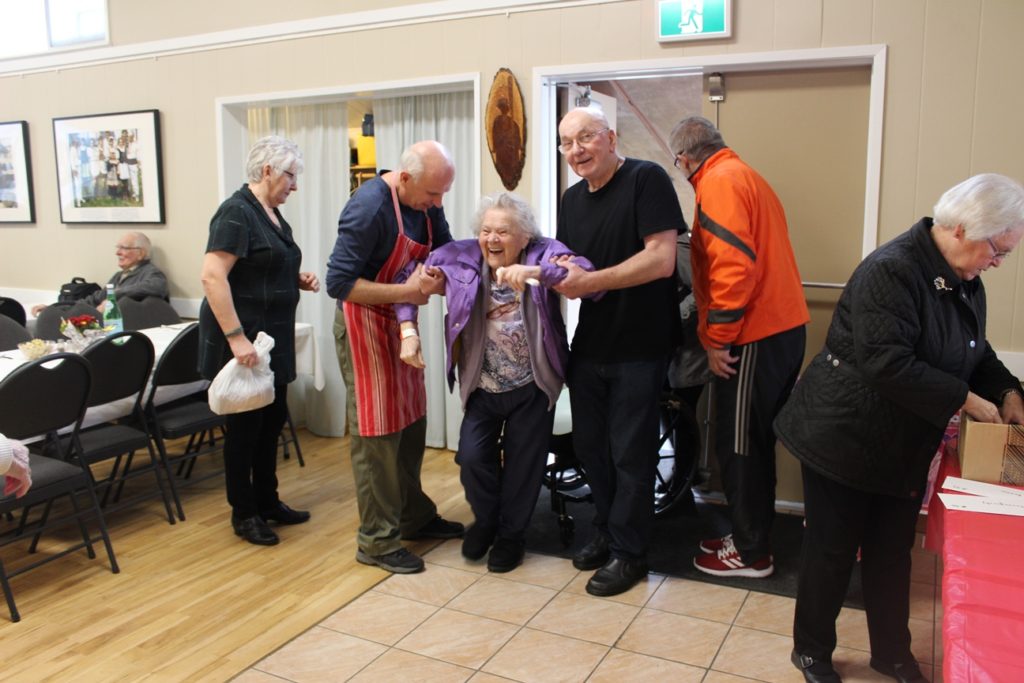 The casual mingling lasted for about 1/2 hour and then people were asked to take a seat.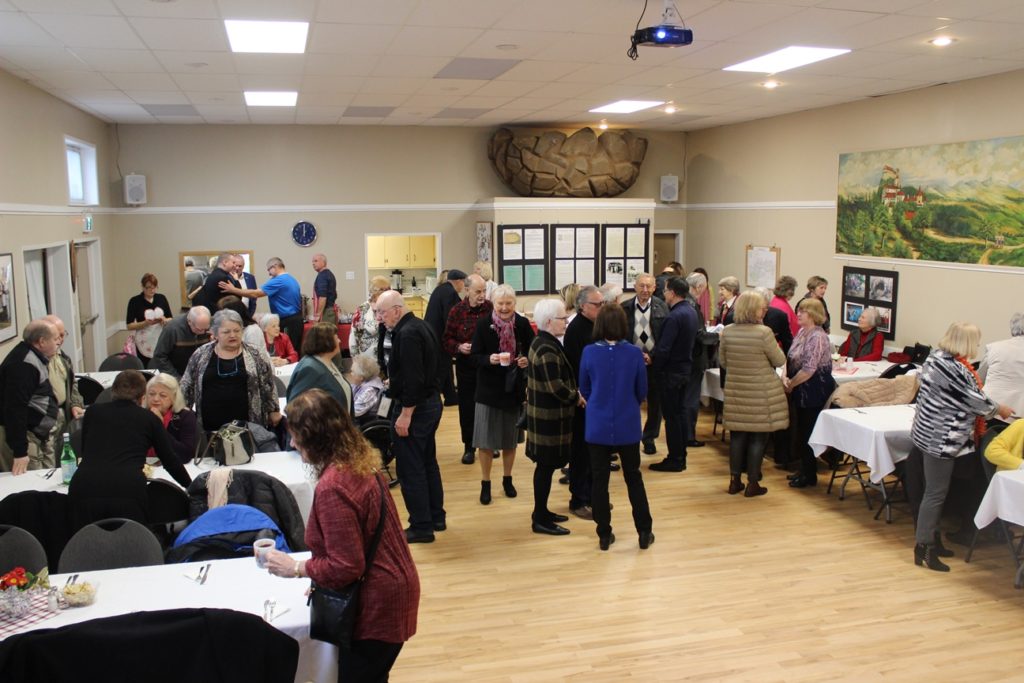 Mr. J. Starosta was the master of ceremonies, he welcomed everyone to the event and has a slide show presentation with many photos from the past that people could reminisce.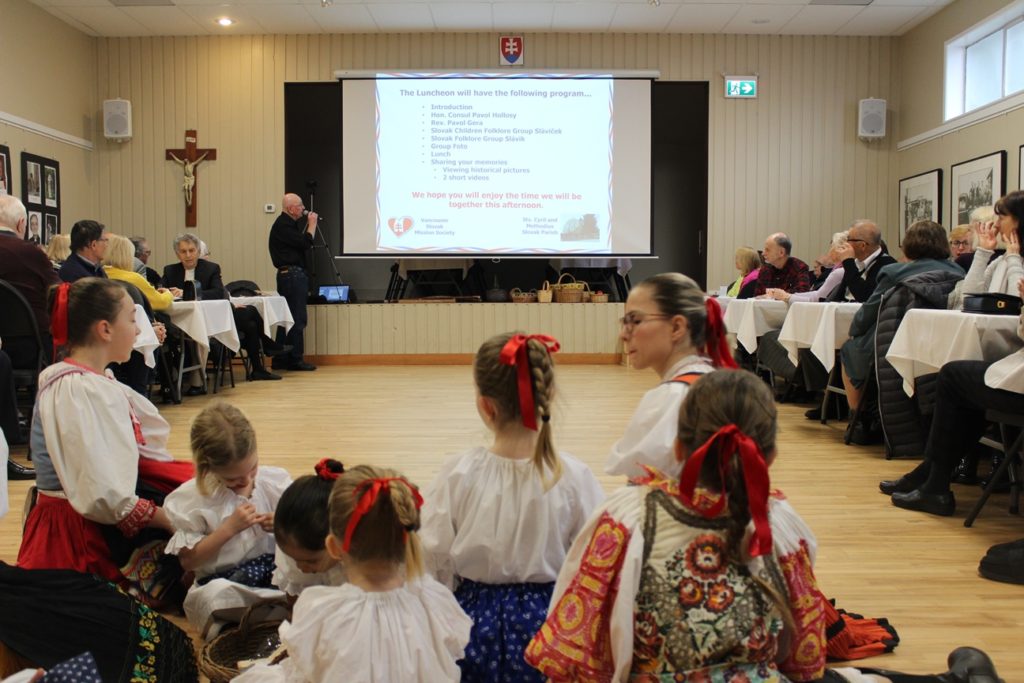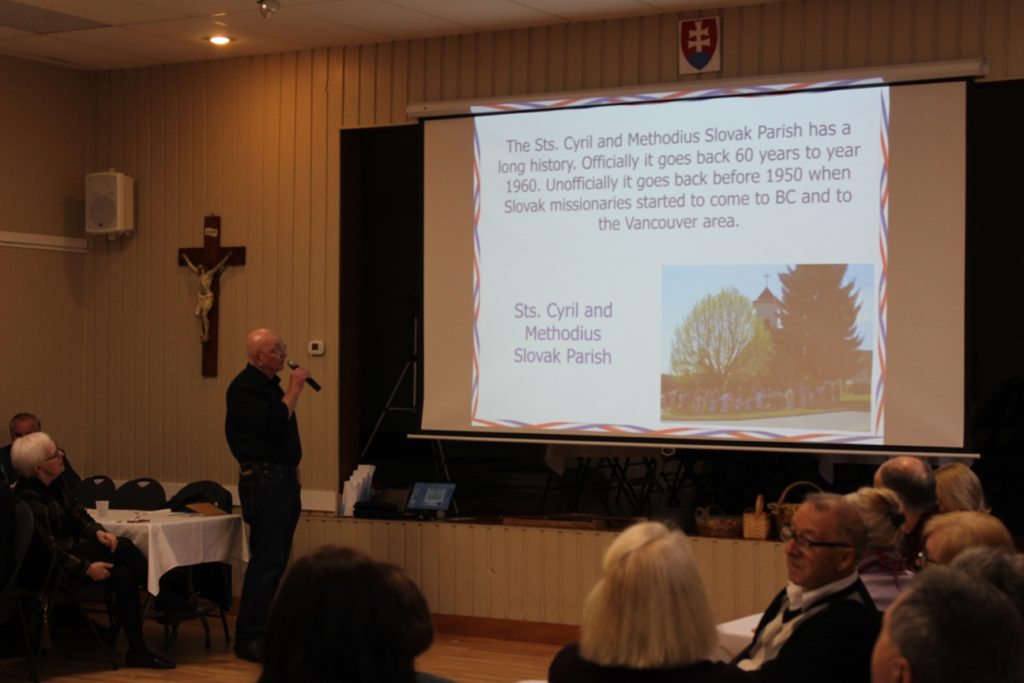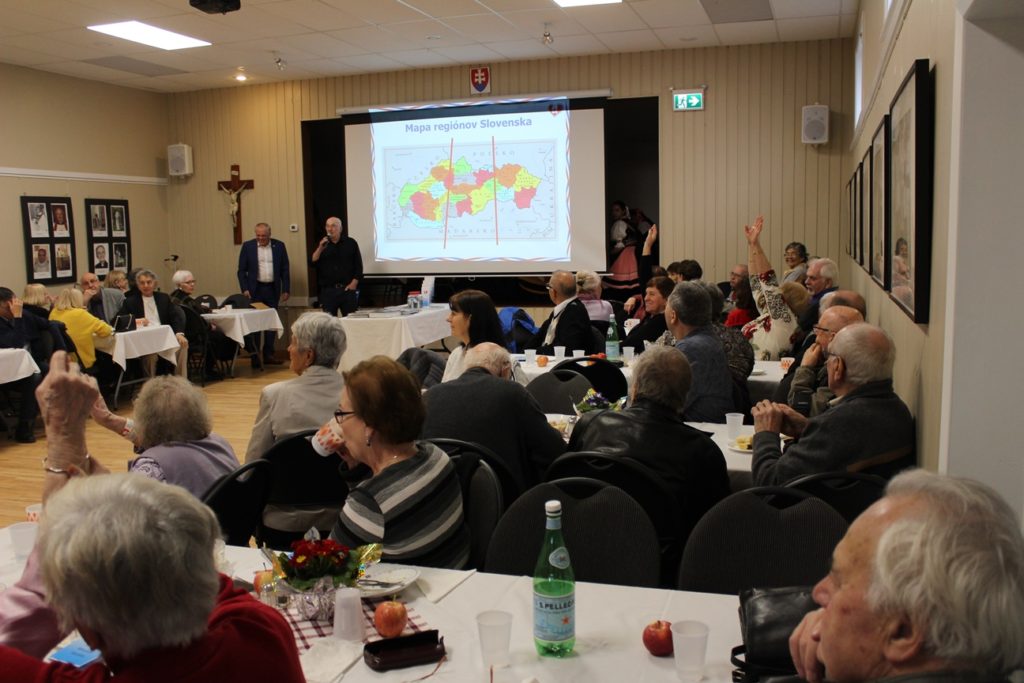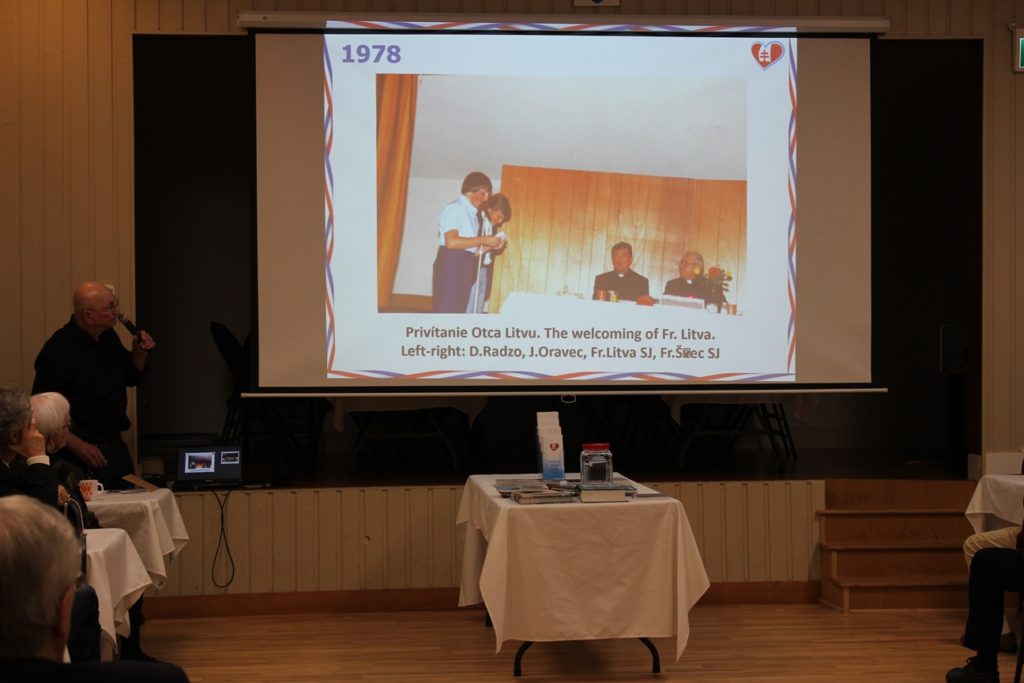 Fr. P. Gera was introduced and he spoke of appreciating the past members that helped establish our church and the current status of our growing parish.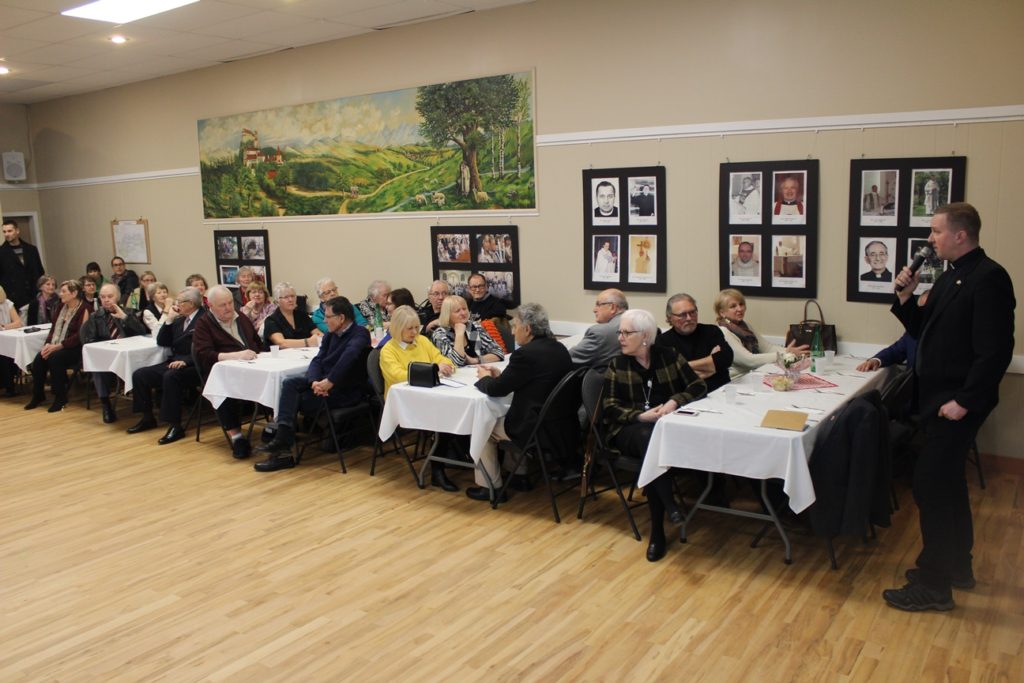 Next was the honorary consul for Slovakia, P. Hollosy. He spoke about what he does and the benefits provided by his services in Vancouver.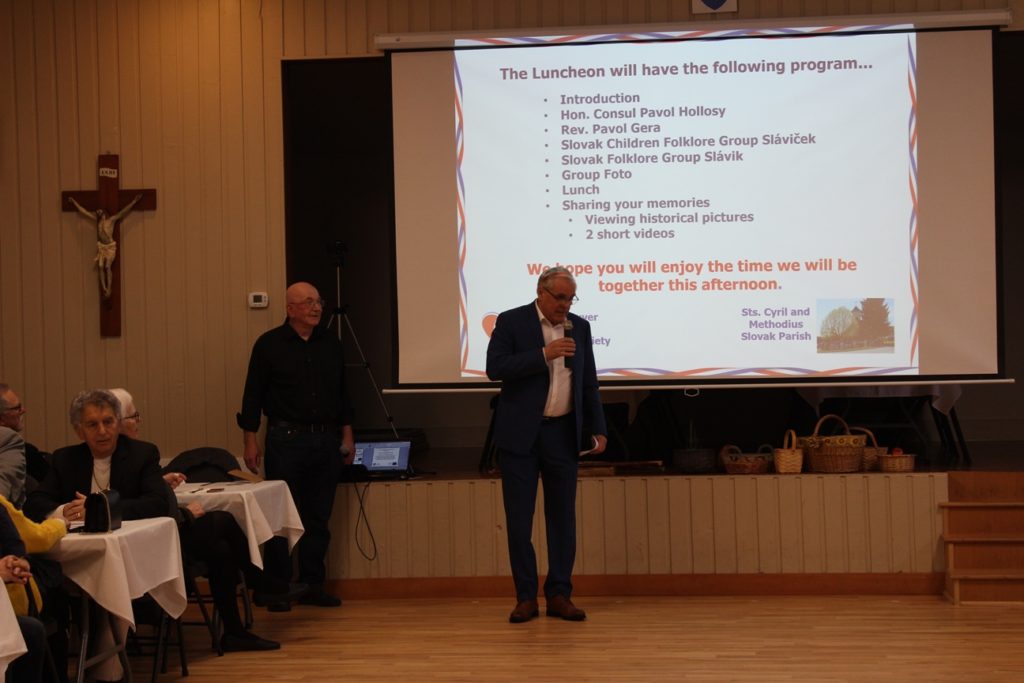 Finally, Slávik and Sláviček had performers entertain the enthusiastic crowd with beautiful traditional folk costumes, singing, dancing, and music. Their efforts were appreciated by the seniors and they had an opportunity to see the positive future of our culture in the Vancouver area.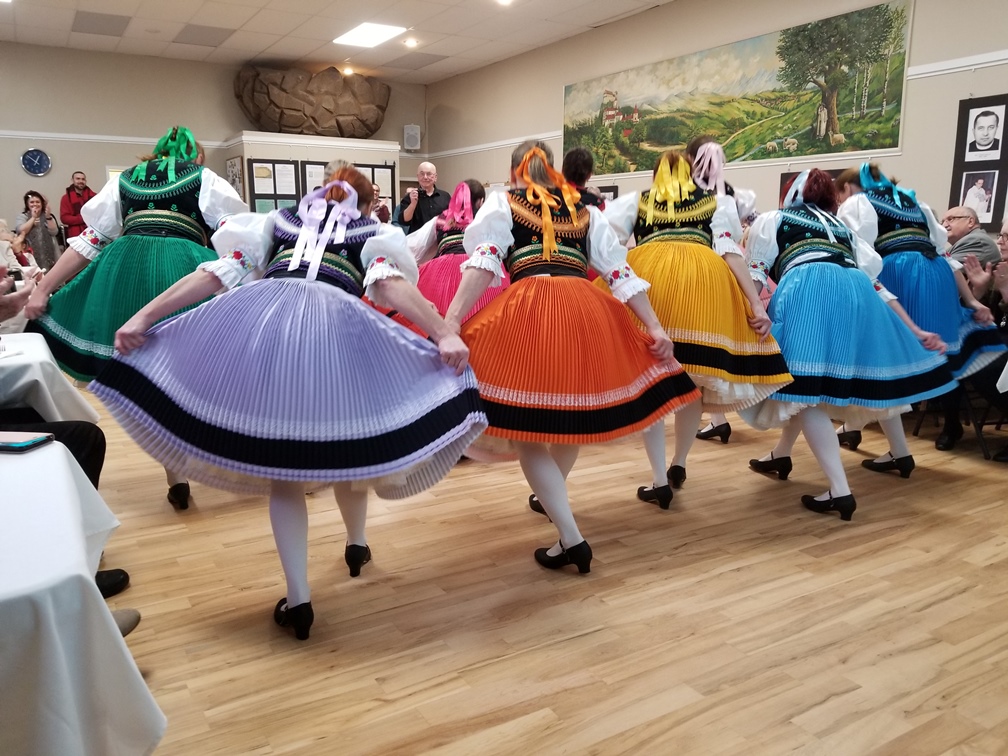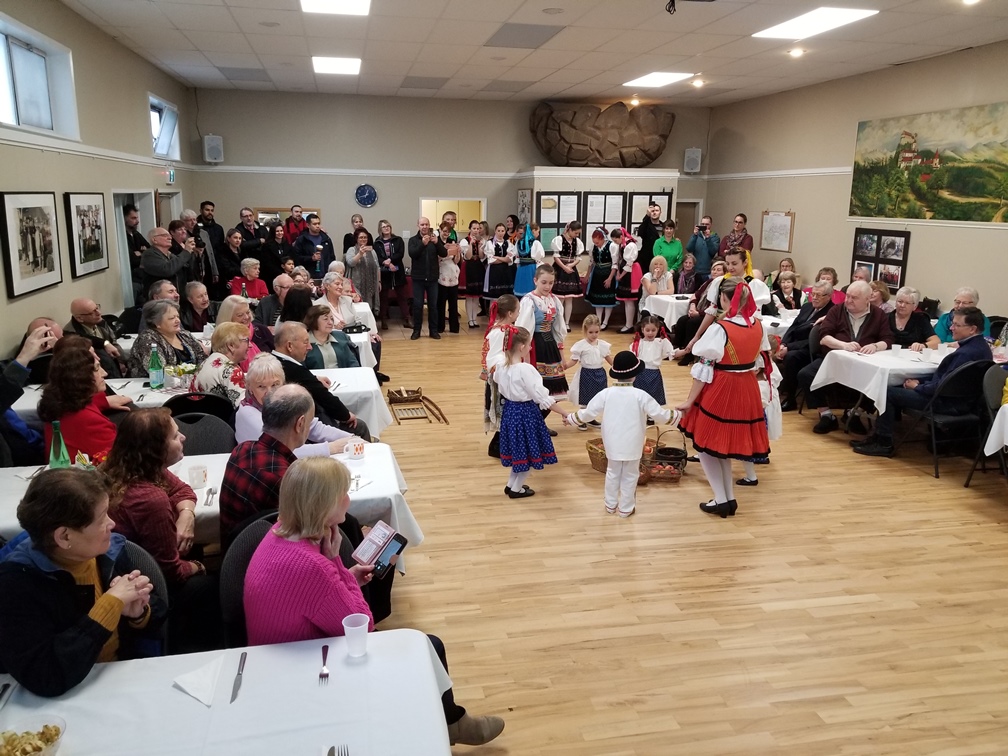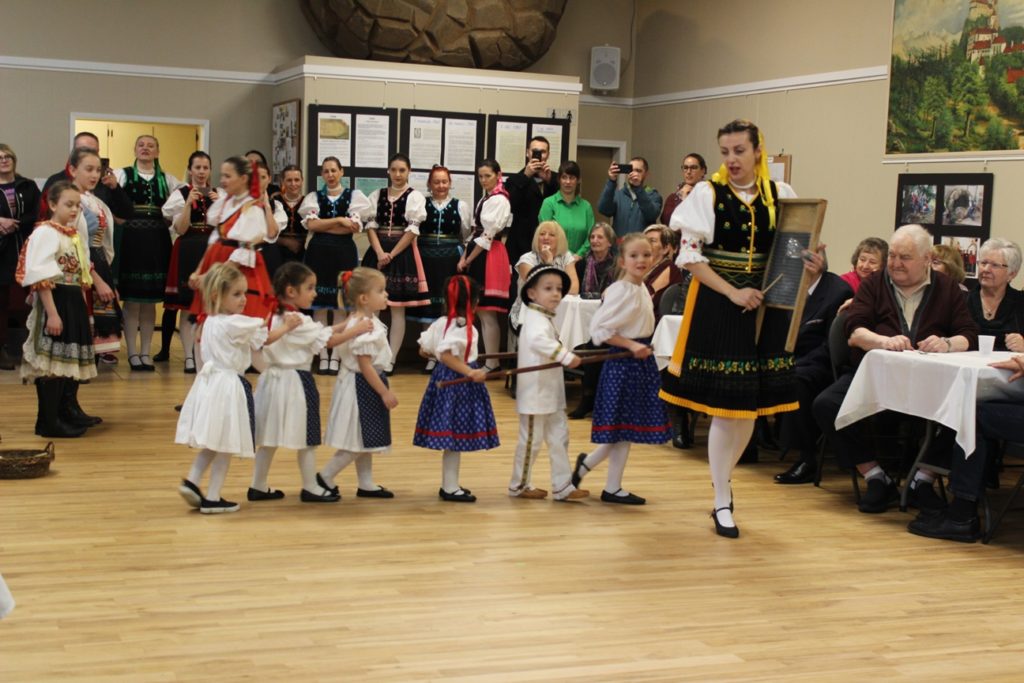 Lunch was served quickly soon after the performance. There was mineral water, juices and soft drinks available. The pork and cabbage plate was served hot and fresh. The plates were served quickly by young members of the parish. After the lunch was complete, people were offered coffee or tea along with homemade baked goods and sweets. Everyone was full and satisfied with the meal.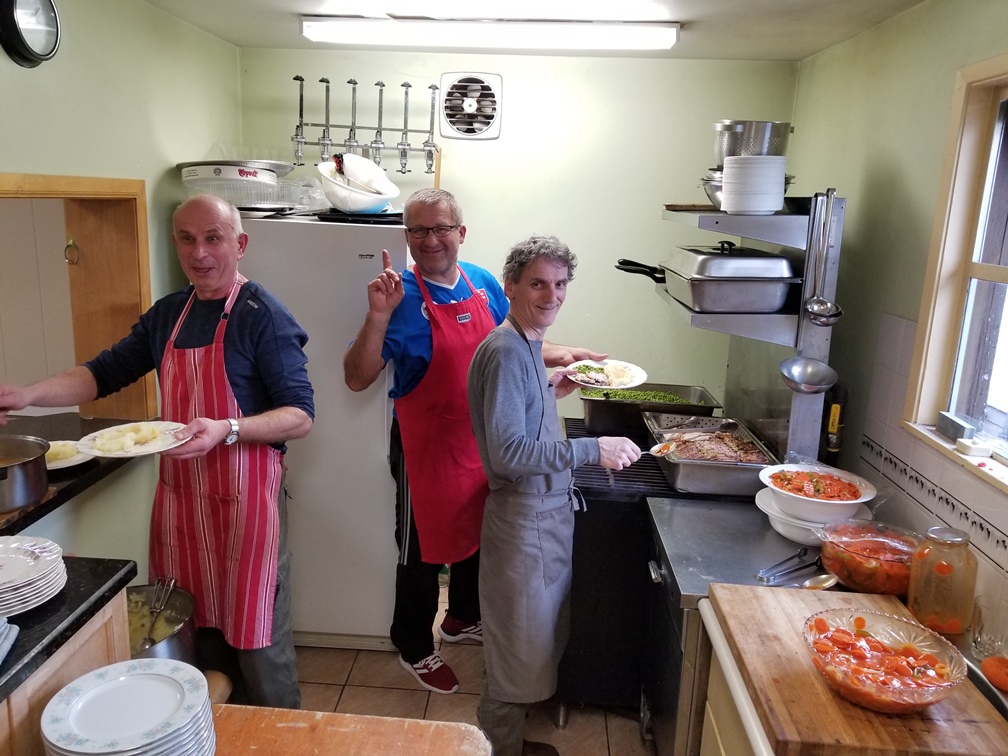 The people in attendance were children of the first generation of Slovaks that started the church, immigrants from 1968, and others that left during communism.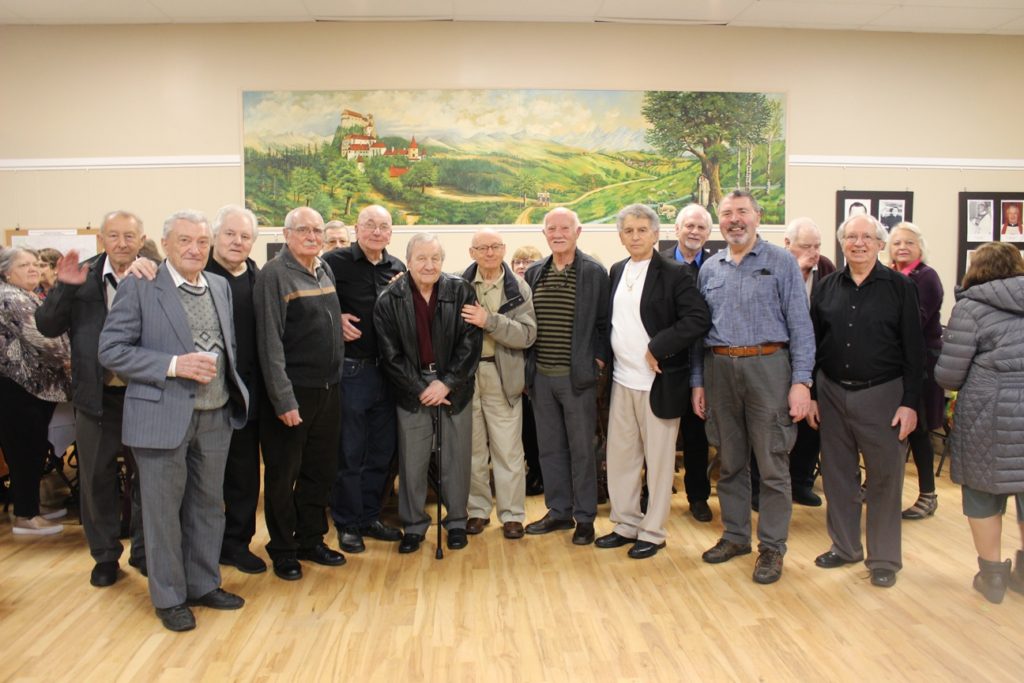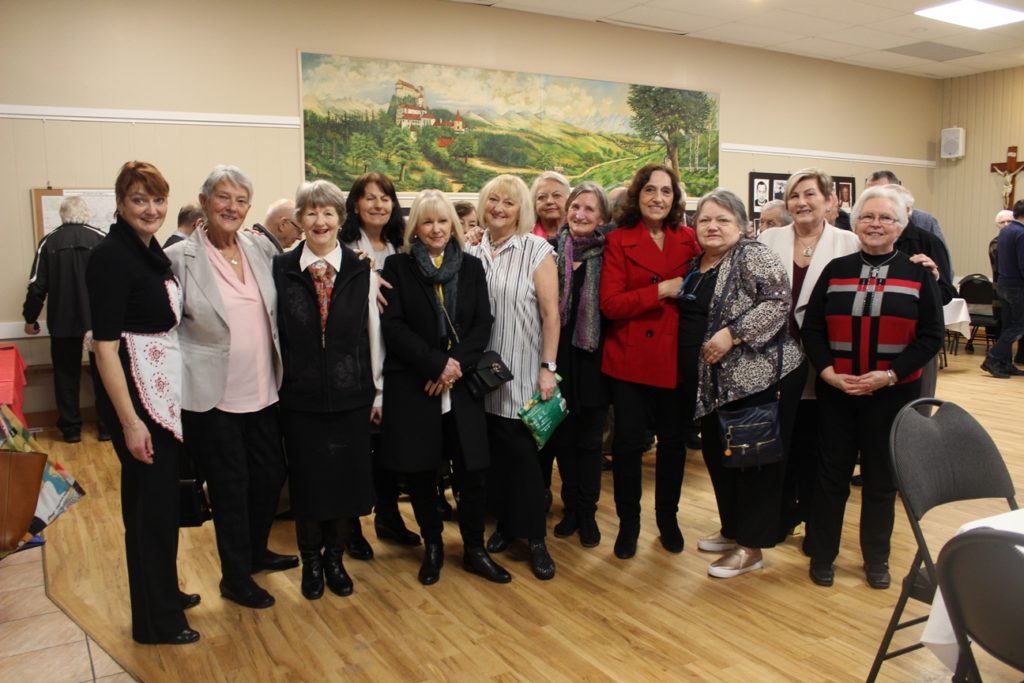 Also, senior members of the English Mass, Slovaks that were born in Canada, and Slovaks that moved to Vancouver from other parts of Canada or recent seniors from Europe were invited to join in and enjoy the event.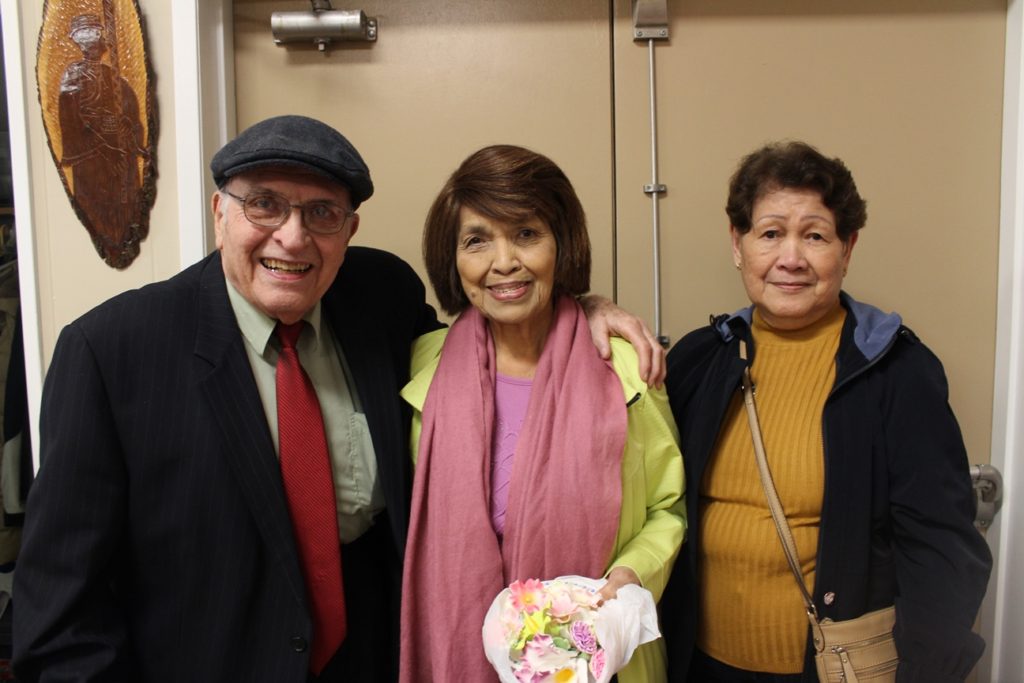 The hall was full and many people were taking photos with each other, it was the first time in a long time that they were able to celebrate as a group. As people departed, there were many "thank-you's" and hugs given for all the warm feelings and wishes this brought to many people.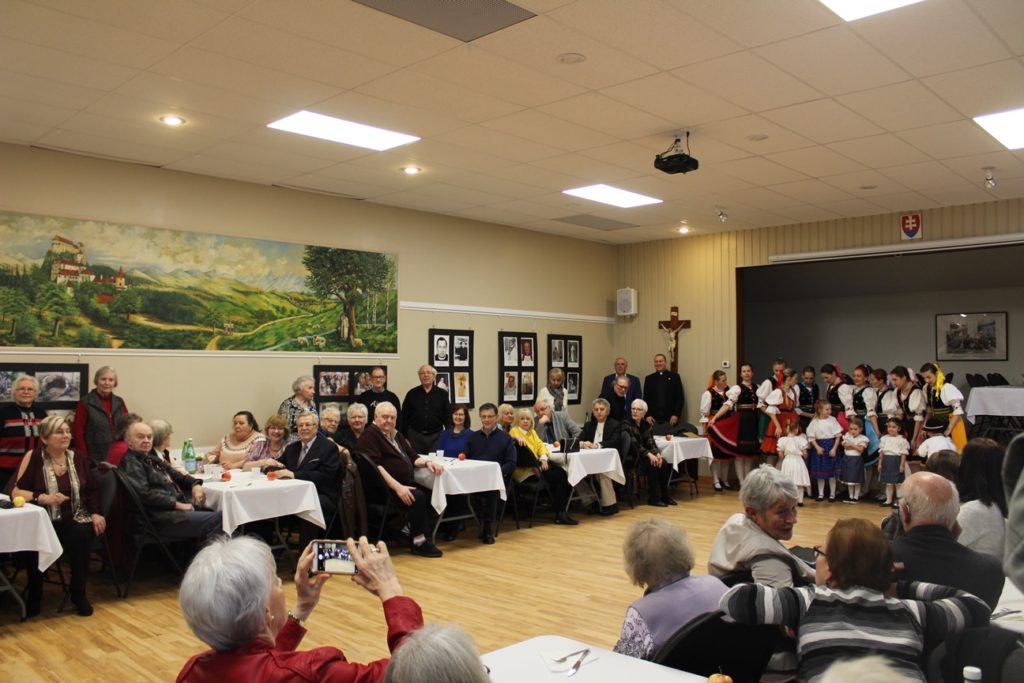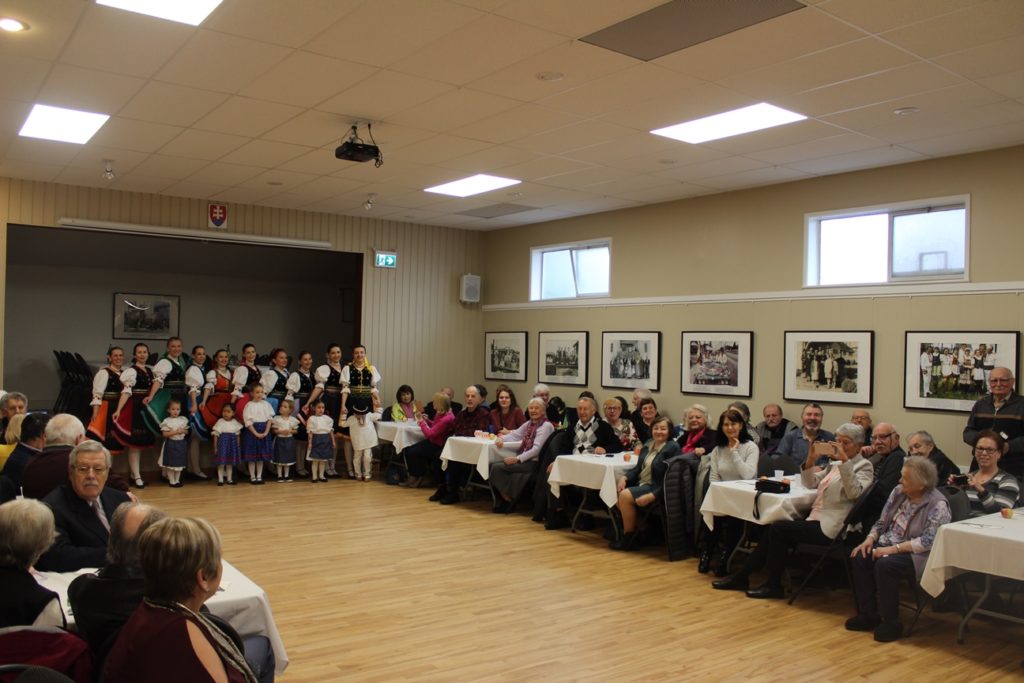 Text: John Oliver Oravec
Pictures: Alexandra, Katarina a Jozef Starosta